London's Data Recovery & Raid Experts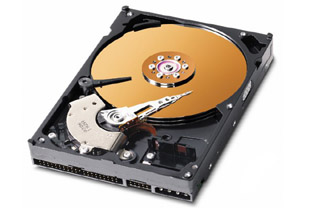 Want to recover corrupted data from your personal computer, server, workstations, laptops or notebooks? Creative IT is your optimal choice for recovering your valuable data. When hard drives fail, it can be complicated for customers to decide what to do next. If you want your data recovered, you need to find a data recovery expert or company like Creative IT. Based in London, we are recognized nationwide as a leading IT servicing company providing the most sensible solution for all your data recovery needs in London.
Creative IT offers businesses and individuals matchless data recovery service in the shortest period of time. Our data recovery services meet the needs of commercial, non commercial, government and non government clients. We have the experience in hard drive recovery when data has been lost due to mechanical failures, deleted files and partitions, reformatting, overwriting, software malfunction, viruses or even due to a natural disaster.
Speak directly with a data recovery expert
At Creative IT, we make use of nondestructive methods to recover the lost or damaged data; customers can be certain that no further damage will be caused to their hard drives. Our data recovery experts / engineers have undergone extensive training in the area of data recovery to meet the increasing demands for the different kinds of disk failures. We offer several data recovery pricing plans to accommodate all customers' budgets and time constraints.
As a data recovery expert, Creative IT can recover data from most of the hard disk drives, RAID Arrays, Tapes, Personal Digital Assistants (PDAs), and all sorts of removable media. On receiving your hard drive at our workstation in Central London, we determine what steps will be essential to complete your data recovery process. One of our customer service executives will contact you and only on your approval the data recovery work will be performed by one of our data recovery expert.
Creative IT boasts of a high success rate in data recovery and where others in this industry have been fruitless. After successfully recovering your data, our data recovery technicians will follow up with the customers and provide best possible suggestions for preventing further data losses and information on ideal data backup solutions. So the next time when your data appears to be lost or inaccessible and you are in need of fast, reliable service, please bear in mind that the data recovery experts at Creative IT are before you to provide you with advanced data recovery services in London.
If you are interested to know more information regarding our data recovery expert services, please don't hesitate to explore our website. To speak directly with a data recovery expert, call us at 0207-237-6805. You can also e-mail us at info@creativeit.tv with your questions and comments.