Data Loss? No Problem, We Can Recover Your Valuable Data
Creative IT is a leading data recovery company based in London, UK and offering unmatched quality, instant and cost-effective data recovery products and services. Creative IT totally understands the significance of data and how it is so crucial to the effectiveness of our client's business. We assist our customers in recovering their all important inaccessible data or lost data after an accidental format, virus crash, partition loss, software malfunction, file or directory deletion or even sabotage.
Specialist data recovery company
Creative IT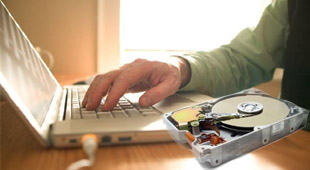 has all the resources considered necessary to give our clients' one of the highest success rates in the data recovery industry. With our experienced technicians and engineers, knowledgeable support staff and laboratory facilities, Creative IT has all the offsite facility to solve all your data recovery needs promptly and efficiently. For most critical of situations, we offer onsite data recovery service with a team of specialized data recovery engineers. Regardless of what type of data storage media you may have – Creative IT can recover data from most of the hard disk drives, RAID Arrays, Tapes, Personal Digital Assistants (PDAs), and all sorts of removable media. This has contributed in us being regarded as an undisputed leader in the data recovery industry at present.
The different operating systems from which Creative IT can successfully recover lost data include – MS-DOS, Windows 95/98/ME, Windows NT (Workstation and Server), Windows 2000 (Professional and Server), Windows XP (Pro and Home); Novell NetWare, Unix (Solaris, AIX, BSD, HP) Linux (RedHat, Mandrake, Corel, Debian) and Mac (OS9, OS X).
At Creative IT, we offer a variety of data recovery service levels ranging from standard to emergency, depending on how quickly the customer requires the inaccessible / lost data. The first step towards our data recovery process is that our competent engineers make a diagnosis of the faulty drive and decide the proper steps desirable to accurately recover the data from it. We will inform our findings to the customer and provide a price quote for undertaking the data recovery process. Only on the approval of the customer, the data recovery work will be performed by one of our data recovery experts.
If you are interested to know more regarding our data recovery company in London and the data recovery services offered, please contact us at 0207-237-6805. You can also e-mail us at info@creativeit.tv with your questions and comments on London data recovery.