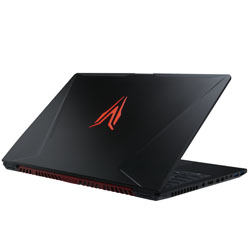 Having hardware or software problems with your CLEVO laptop and looking for affordable and trustworthy CLEVO laptop repair in London? Creative IT is a professional laptop repair centre in Central London offering fast turnaround and reasonably priced notebook repair and upgrade services for all CLEVO notebook models including the Gaming, Entertainment and Mobility series.
At Creative IT, our professional CLEVO laptop repair technicians and engineers are equipped to troubleshoot and handle any hardware or software issues. Our aim is to provide our customers with the best repair or upgrade service possible, while resolving your laptop related issues quickly and competently.
Experts in CLEVO Gaming Laptop Repair and Upgrade
With years of experience in the laptop and notebook computer repair industry, Creative IT is proud to be considered a leader in providing hardware and software solutions for clients throughout London.
The common CLEVO laptop problems we can troubleshoot and fix for all laptop models include laptop computer doesn't turn on, laptop screen is blank, Windows boot problems, CLEVO laptop turns on and off repeatedly / keeps restarting, battery not charging properly, notebook shutting down and freezing, motherboard failure, water or liquid spills on your laptop, laptop is running very slow, audio problems, keys on laptop keyboard has broken or missing keys, laptop blank or black screen, CLEVO laptop overheating issues, wireless network problems and abnormal noises from your notebook hard disk.
London CLEVO laptop repair and upgrade services we offer include:
CLEVO laptop DC power jack repair and replacement
CLEVO laptop hard drive data recovery
Laptop virus and spyware removal
CLEVO laptop hard drive upgrade / replacement
CLEVO laptop keyboard repair and replacement
CLEVO laptop screen repair and replacement
CLEVO laptop motherboard repair and replacement
Laptop liquid spill diagnostic and repair
If you have any questions regarding our London CLEVO laptop repair and upgrade service or would like to arrange an appointment, please contact us today on 020 7237 6805 and we will fix your gaming notebook problems quickly.
Creative IT offers London CLEVO laptop repair for all notebook models including:
P950ER
P955ER
P950EP6
P955EP6
P950HR
P957HR
P950HP6
P957HP6
N950TP6
N957TP6
P750TM-G
P751TM-G
P750TM1-G
P751TM1-G
P775TM-G
P775TM1-G
P870TM-G
P870TM1-G
PA70ES-G
PA71ES-G
PA70EP6-G
PA71EP6-G
P640HK1
NB50TK1
NB55TK1
NB50TJ1
NB55TJ1
NB50TL
N850EP6
N850HK1
N850HJ1
N857EP6
N850EJ1
N855EJ1
N857EJ1
N850EK1
N855EK1
N857EK1
N850EL
W650KL
N751WL
N750WL
N770WL
N870EP6
N870HK1
N870HP6
N875EP6
N870EJ1
N871EJ1
N870EK1
N871EK1
N870EL
N871EL
N131WU
N130WU
N141WU
N230WU
N232WU
N240WU
N240PU
N250WU
N252WU
N745WU
N750WU
N751WU
N770WU
W515GU-C
W515GU
W517GU
N250GU
N252GU
N750GU
N751GU
N770GU
N350DW
N350DV